There are a number of different interfaces that you'll use in Sirportly. Each has a clear purpose, and access can be restricted on a per-user basis.
Switching between the interfaces is easy. Just use the navigation bar at the top of every page in Sirportly:

Tickets
This is where you'll find all of your customer tickets, regardless of whether they came in by email, Twitter or any other source. The filters allow you to take different views of your tickets. The default tickets are perfectly designed for those just getting started with a helpdesk for the first time.

Read More about the Tickets Interface
Reporting
If you're interested in seeing statistics about ticket volume, response times, SLA's or other key metrics, you'll feel right at home in this interface. We've created a selection of helpful reports already for you. If you find that you'd like more details than is shown in the deault reports, you can create new ones using our specially designed query language "SPQL".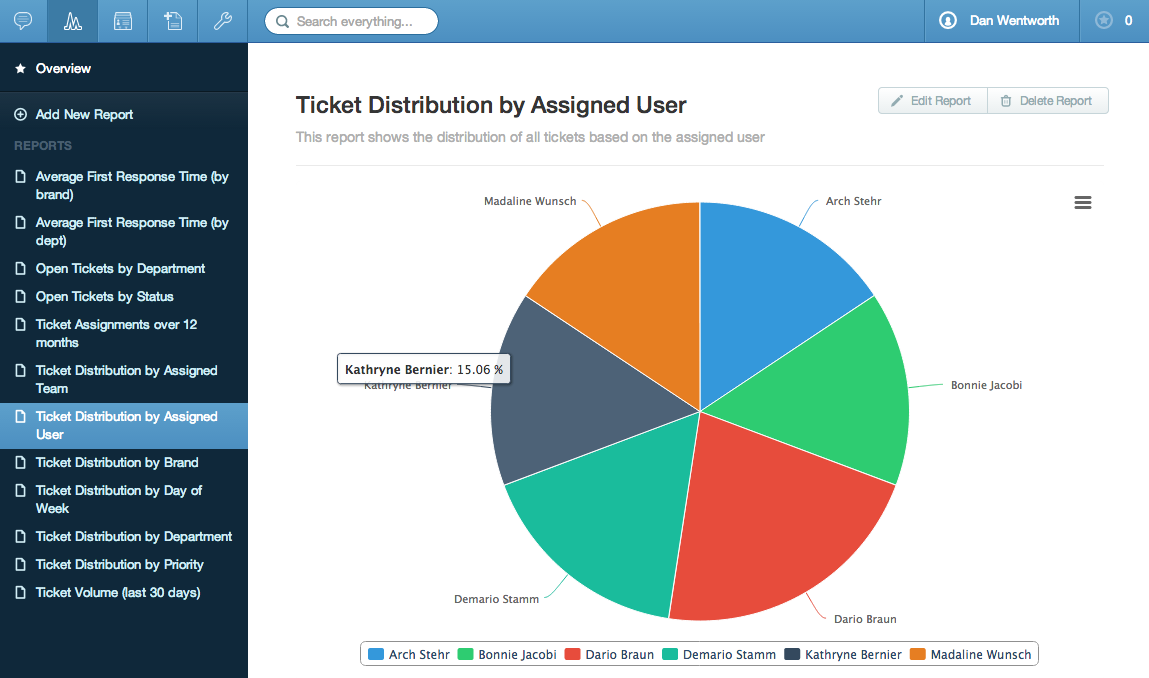 Read more about the Reporting Interface
The contacts view lets you explore and view any of the people who've opened tickets with you. From here you can see their contact information, company details and a full ticket history.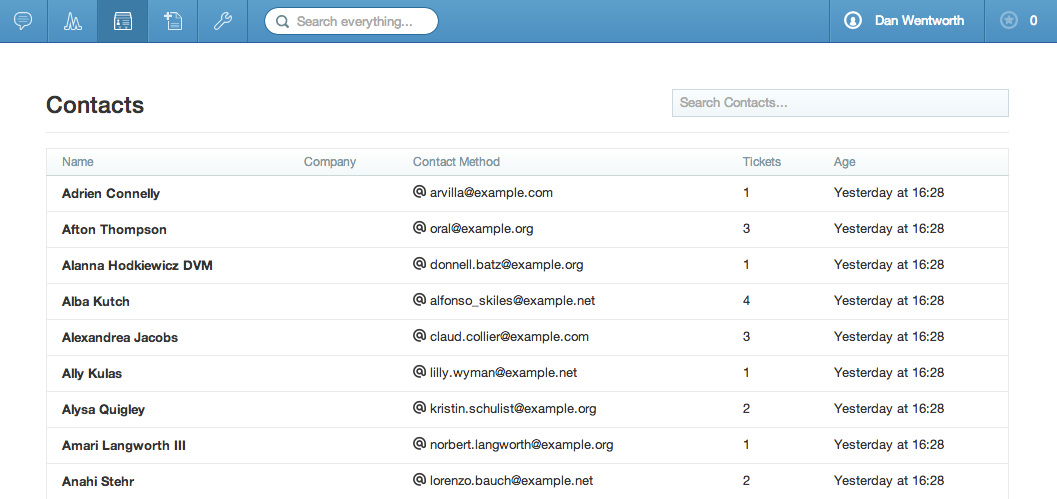 Read more about the Contacts Interface
Content
All of the content for your public-facing Support Centres is modified from this interface. This content management system lets you publish articles and guides, update a news feed and even post downloads for your custoemers. Support Centres are the perfect place for your customers to quickly find out answers to their problems without ever having to email customer support.

Admin
If you need to make configuration changes to your helpdesk, add users or modify your email footers, this is the place to do it. The admin interface lets you change almost everything about the way your helpdesk works. We've tried to make sure you don't have to do very much of this, as Sirportly is designed with ease of use in mind - however we know that the default configuration won't suit everyone.